Floor Maps (Kobe-Sanda)2F
Floor Maps (Kobe-Sanda)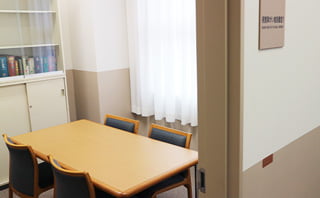 Reading room for the visually Impaired Users
These rooms are for the visually Impaired Users.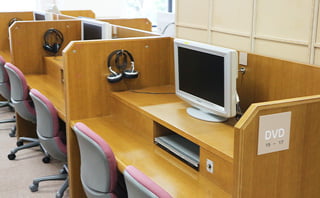 Audiovisual Viewing Area
Audiovisual materials such as CDs, videos, DVDs, etc. may be viewed in this area.
Personal materials may be brought in.
Application: Circulation Counter
Research PC
PC to search web database can be used.
Application: Reference Counter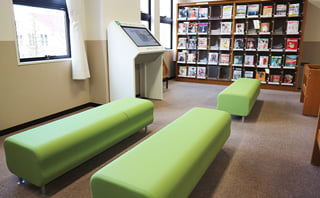 Entertainment Magazines
This area has travel guides, lifestyle, fashion, sports, town magazine, etc.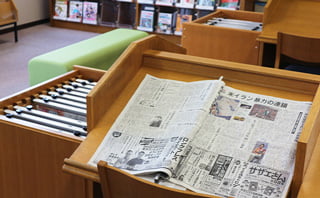 Newspapers
This area has major domestic and overseas newspapers.
It is convenient to use the databases to search for recent newspaper articles.
It may be used from the web site of the university library.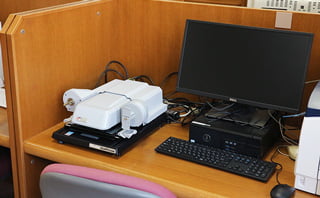 Microfilm / Microfiche Reader Printer
Microfilm / Microfiche can be displayed and printed.
Application: Reference Counter
Reference Counter
This counter offers the following reference services: consultations about the use of the library, how to find books and articles, etc. and also accepts application for interlibrary loans with other universities.
This counter accepts requests for photocopies of articles from other campuses.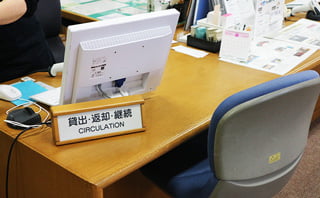 Circulation Counter
This counter handles the loan, return, renewal, reservation of books, and accepts requests for books from other campuses.
Application of Group study rooms and Study Cubicles is accepted here.
Textbooks for TOEIC and TOEFL
This area has books on how to study TOEIC and TOEFL with audio-CDs.
Kobe-Sanda introduction video
Introducing facilities and materials in Kobe-Sanda Campus Library. *with Japanese caption.