Floor Maps(Nishinomiya-Seiwa)4F
Floor Maps(Nishinomiya-Seiwa)
Entertainment Books
This area has books of domestic and overseas travel guides, studying TOEIC, job search, etc.
Entertainment books and magazines may be checked out.
Newspapers
This area has major domestic and overseas newspapers.
It is convenient to use the databases to search for recent newspaper articles. It may be used from the web site of the university library.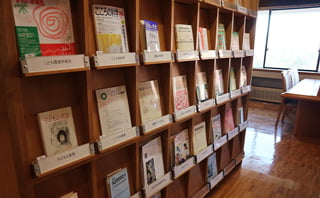 Current Periodicals (may not be checked out from the library)
"Current Periodicals" refer to the latest issues that were published within the last one year.
Current Periodicals are divided into those written in Japanese and those written in foreign languages, and are arranged alphabetically by title.
Writing Manuals
This area has books on how to write a paper and a thesis.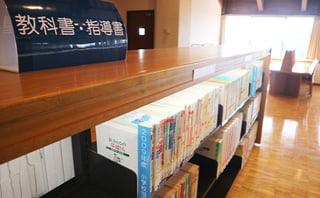 Textbooks and Guidelines (some books may not be checked out from the library)
This area has textbooks approved by the Ministry of Education and curriculum guidelines.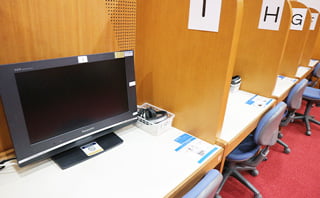 Audiovisual Viewing Room
Audiovisual materials such as CDs, videos, DVDs, etc. may be viewed in this area. Personal materials may be brought in.
To use this area, please fill in the application form for use and apply at the Circulation Counter.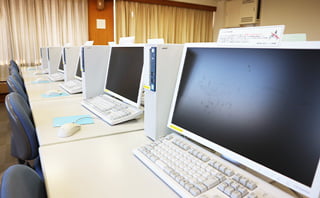 Computers
You will require an ID and password in order to log in to the network. Printers are installed in this place.
Reference Books (may not be checked out from the library)
Dictionaries, Encyclopedias, Catalogs, Indexes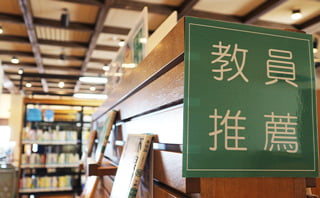 Teacher Recommended Books
Books selected by the faculty are arranged with recommendation.
Reserved Materials for Classes (may only be checked out by undergraduate students)
"Reserved Materials for Classes" refer to reserved materials that the lecturer in charge of a class wants students to read for that class.
The loan period for reserved materials for classes is seven days.