Floor Maps(Nishinomiya-Uegahara)1F
Floor Maps(Nishinomiya-Uegahara)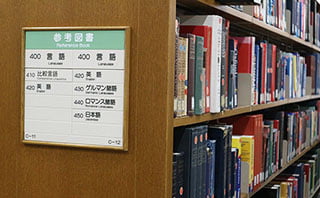 Reference Books (may not be checked out from the library)
Dictionaries, Encyclopedias, Catalogs, Indexes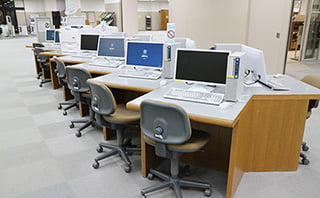 Computers
Computers are available on each floor except the Middle Basement floor.
You will require an ID and password in order to log in to the network. Printers are installed in this place.
Reference Counter
This counter offers the following reference services: consultations about the use of the library, how to find books and articles, etc. and also accepts application for interlibrary loans with other universities.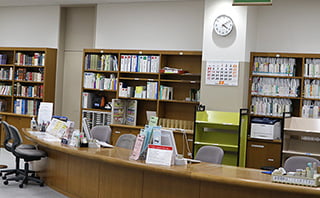 Circulation Counter
This counter handles the loan, return, renewal, reservation of books, and accepts requests for books on different campus.
Current Periodicals (may not be checked out from the library)
"Current Periodicals" refer to the latest issues that were published within the last one year.
Current Periodicals are divided into those written in Japanese and those written in foreign languages, and are arranged by field and alphabetically by title.
Back issues are available on the B1 and BM floors as"Bound Periodicals ."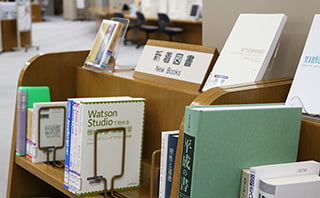 New Books
The books available in this area are those that were acquired in the university library within the past one week.
The new books are replaced once a week, as a general rule, on Friday afternoon.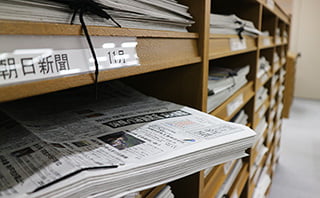 Newspapers
This area has major domestic and overseas newspapers.
It is convenient to use the databases to search for recent newspaper articles. It may be used from the web site of the university library.
Teacher Recommended Books
Books selected by the faculty are arranged with recommendation.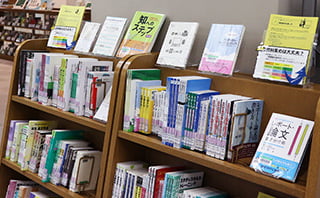 Writing Manuals
This area has books on how to write a paper and a thesis.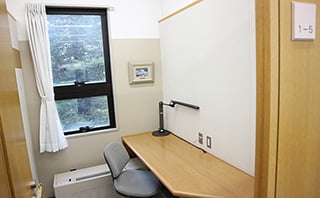 Study Cubicles
These cubicles are available to faculty and graduate students for research and studies using the library materials.
Personal computers may be used in cubicle on the first and second floors.
Reservations may be made up to two weeks in advance.
Please apply at the Circulation Counter on the first floor.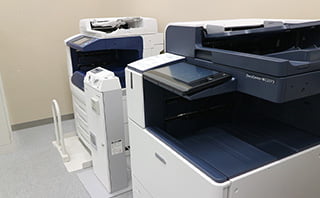 Copiers
The library materials may be copied within the scope stipulated by the Copyright Act . For details please see the bulletin board in the library.
Other materials such as personal notebooks may not be photocopied in the library.
Prepaid photocopy cards may be purchased at the vending machine on the second floor.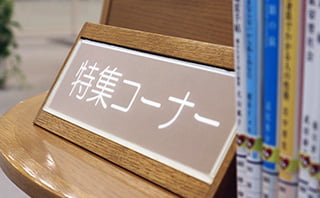 Featured Books
This area has books featured by various themes.
Nishinomiya-Uegahara introduction video
Introducing facilities and materials in Nishinomiya-Uegahara Campus Library. *with Japanese caption.